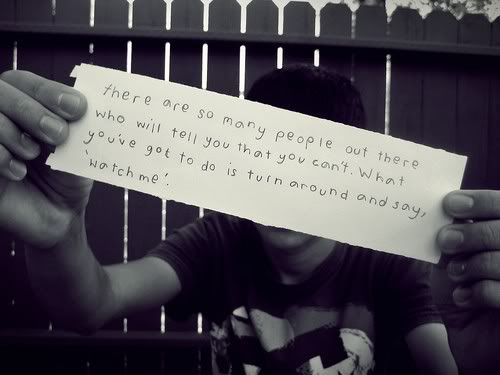 Charleen Sander - Official Journal
Song of the Month 03/12
Selah Sue - Raggamuffin
In New York they want me,
and I'm gonna be there,
damn city's calling, and I'm gonna be there
In Paris they want me,
and I'm gonna be there,
spreading the vibe

all over, all over
yeah uh, rasta lion calling them

shilly tilly wally tilly tilly
shilly shilly yeahh
shilly tilly wally tilly tilly
ye-yeahh

the vibe is so right

You never had it easy, I know
But I still remember you,
and what we used to say so
this' my song for you, my friend
You can only see that I, can hardly let things go, oh oh yeah

So listen to the sound of my voice
Your brothers sending momma love, is giving me no choice no no no
So listen to the sound of the point, ha!
Raggamuffin is a freedomfighter, he's handeling a choice and I know, that

Dear raggamuffin is one of the band
what you see is what you really need in the end
What you ever gonna gonna do I dunno

Dear raggamuffin shall not fall down
Cause he has the wisdom of a not fool around
what is a good sense under ya ground yeah

You never had it easy I know
I still remember you, and what we used to have so
This' my song for you, oh
You could only see that I, would never forget, anyways

Ohohoh, yeah..(4x)

Dear raggamuffin is one of the band
what you see is what you need in the end
What you ever gonna gonna do I dunno

Dear raggamuffin shall not fall down
Cause he has the wisdom of not fool around
what is a good sense under ya ground yeah
Werbung
"Und bitte denken Sie an den Plagiatsabgleich. Aus gegebenem Anlass werden wir diesmal noch gründlicher vorgehen."
Prof. K.
Song des Monats 03/11
Fever Ray - When I grow up
http://www.youtube.com/watch?v=4F-CpE73o2M&feature=player_detailpage
When I grow up
I want to be a forester
Run through the moss on high heels
That's what I'll do
Throwing out a boomerang
Waiting for it to come back to me

When I grow up
I want to live near the sea
Crab claws and bottles of rum
That's what I'll have
Staring at a seashell
Waiting for it to embrace me

I put my soul into what I do
Last night I drew a funny man
With dog eyes and a hanging tongue
It goes way back
I never like that sad look
From someone who wants to be loved by you

I'm very good with plants
When my friends are away
They let me keep the soil moist
On the seventh day I rest
For a minute or two
Then back on my feet to call for you

You've got cucumbers on your eyes
Too much time spent on nothing
Waiting for a moment to arise
The face in the ceiling
And arms too long
I'm waiting for him to catch me

...
˙ʇuǝɹǝɟɟıp ǝq oʇ ǝɹɐp

Stirb, Russell, stirb!

Ich wünschte, hier wäre irgendwo eine Betonwand. Und zwar deshalb, weil ich im Moment den starken Drang verspüre, meinen Kopf mehr als nur ein paar Mal dagegen zu schlagen.

Die Gefühle, die mich dazu veranlassen nennen sich Verzweiflung, Hilflosigkeit und Wut. Eine nicht gerade geringe Schuld an der Existenz dieser Emotionen trägt ein Professor meiner Universität. Dieser findet es offenbar angebracht und wahrscheinlich auch unterhaltsam, seinen Studenten eine Hausarbeit zu stellen, deren Schwierigkeitsgrad sämtliche Hausarbeiten der übrigen deutschen Universitäten in den Schatten stellt.

Seit Mitte Juli quäle ich mich nun schon mit der Lösung herum. Und was habe ich seitdem erreicht?

-20 von 25 geschriebenen Seiten, ohne auch nur ansatzweise der richtigen Lösung näherzukommen, geschweige denn endlich auf den Schwerpunkt der Hausarbeit zu sprechen gekommen zu sein

-exakt 8 emotionale Zusammenbrüche (gefühlt waren es circa 200)

-etliche stundenlange Ausflüge in die Welt der Literatur, die mich mehr verwirrt, als mir geholfen haben (JA, es stimmt, Juristen schaffen sich die meisten ihrer Probleme selbst!)

-gefühlte 5 Kilo mehr auf den Hüften, da Schokolade der vermutlich einzige Grund ist, weshalb ich noch nicht von Balkon gesprungen bin

-viel zu viel angestaute Empfindungen, die sich gerade hier in einer Schreibexplosion entladen

Zusammenfassend betrachtet ist das nicht gerade viel, vor allem nicht sehr wirkungsvoll in Anbetracht der Tatsache, dass ich noch ganze 2 Wochen und ein paar Tage habe, um die ganze Sache zu einem mehr oder weniger befriedigenden Ende zu bringen.

Also läuft es wohl auf die vollkommene Verzweiflung meinerseits hinaus. Große Freude!

P.S.: Stirb, Russell, stirb! (Wer dies nicht versteht, hat großes Glück.)

 [eine Seite weiter]

Gratis bloggen bei